Newcraft is responsible for the redesign and development of the new pan-European platform for all Yakult websites. The launch for the German and English markets is the first step in the rollout of the new digital strategy. In addition, Newcraft created a growth analysis to base an SEO and content marketing strategy on.
Yakult is implementing a new pan-European marketing strategy with a substantial role for digital. As a result of this strategy change, the websites will have a different role in the marketing funnel; from awareness/branding tool to an effective consideration channel with relevant content. In close cooperation with the local operating companies, a specific interpretation will be given per country.
Roel Faulhaber, Creative Director at Newcraft: "It's great to be able to help such a beautiful and sympathetic brand with a rich history take the next step in its digital development. Based on data and smart insights about the target audience segments, we have developed a renewed content first digital brand experience, which is going to motivate and support people in a conscious and healthy lifestyle."
Efficient, scalable and consistent
With an approach that is central in terms of digital strategy and local in terms of execution, Yakult Europe will work with Newcraft to facilitate the marketing teams in different countries with an efficient, scalable and consistent brand platform with room for local initiatives. The operating countries Germany and UK were very closely involved and directive in the creation of the new platform and now the first release of these two websites is live. The other European countries will follow shortly.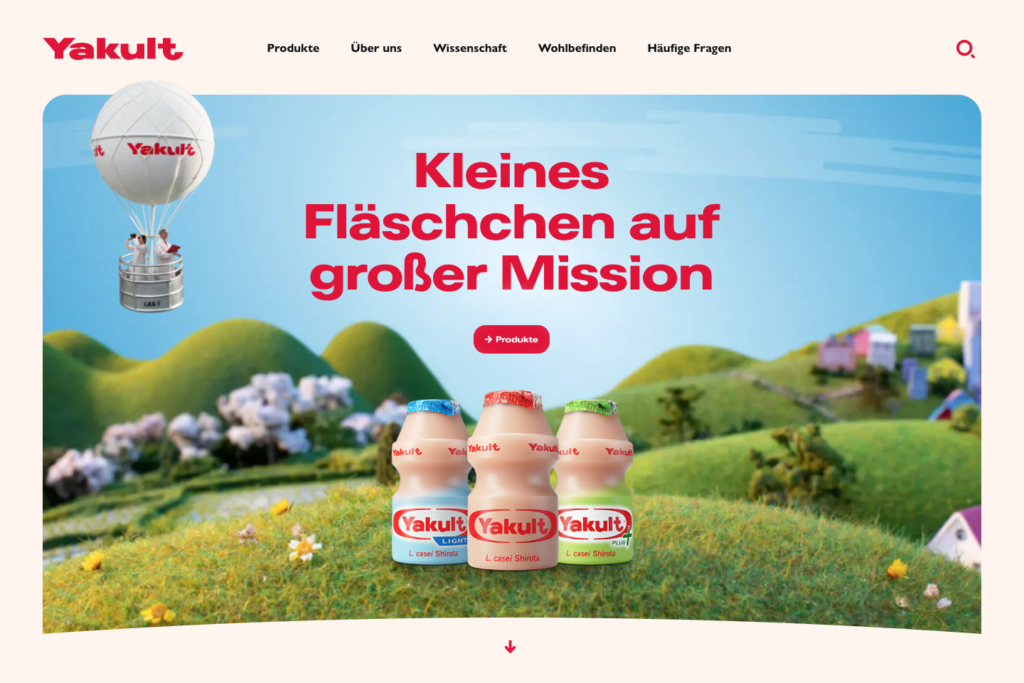 Theo van Uffelen, European Marketing Manager at Yakult: "Yakult has been working on the same mission since 1935, long before 'purpose' came to the attention of other companies: to contribute to a healthy and happy society. The story of Japanese scientist Dr Shirota and his philosophy on how to harness good bacteria to promote everyone's health requires storytelling with a direct effect on brand consideration. With this new digital platform and pan-European collaboration, we have taken a giant leap forward, both in the content and experience we offer our customers, and in the strategic rationale behind it."
About Yakult:
Yakult is part of the Japanese multinational Yakult Honsha Co., Ltd. and is a global pioneer in what good bacteria can do in the body. The brand markets a fermented dairy drink with 20 billion Lactobacillus casei Shirota bacteria per bottle. These Shirota bacteria have been specially selected and cultivated to withstand the trip through the gastrointestinal tract well, and they are scientifically proven to reach the intestines alive. There they join millions of other good and bad bacteria as part of the gut microbiota. Gut microbiota is important for overall health.